The Your Virtual Adjuster and Your Large Loss Adjuster team had an incredible time last week during RoofCon 2022 in Orlando, Florida!
Not only did we have the chance to meet with tons of contractors and other industry greats, but we were able to talk about how Your Virtual Adjuster can help make working on insurance claim jobs a breeze!
Carrying On After a Hurricane
Both Fort Myers and Cape Coral were devastated by Hurricane Ian and Hurricane Nicole. The amount of insurance claim jobs contractors have has skyrocketed, and insurance companies are backed up with claims. When you're working through such stressful jobs, you want to make sure all the complicated processes are taken care of. That's where we come in!
At Your Virtual Adjuster, we partner with roofing contractors across the country to help their customers file, estimate, negotiate, and settle their property damage insurance claims! You can also expect to stay updated on your referrals via your dedicated account manager. They will be in touch with you weekly about your files while keeping you in the loop of where your customer's claim is holding. We even had our Account Managers, Adonys and Alfredo, at RoofCon to talk with contractors and other professionals about our process. We were even able to show off an example of our Comprehensive Claims Binder and our exclusive app!
During the show, our very own Alfredo was also featured on the Restoration Control podcast to explain more about what we do and how we do it! He explained that by using our app, we could gather all the information necessary to build an aggressive claim binder. This binder is filled with:
– a comprehensive estimate
– picture report
– aerials
– local & state codes
– manufacturer specifications
– xactimate definitions
This extensive report lets us get your customer claim started virtually without ever being on-site at the loss! We even partner with organizations like CompanyCam to continue working towards making everyone's job easier.
What Comes After Roofcon?
The Your Virtual Adjuster team is always on the road to ensure contractors across the country have all the resources they need. After Roofcon, the team will return to Orlando for the Roofing Process Conference from February 15 to 16, 2023! We'll be attending alongside industry celebrities like Rodney Webb from Rodney Webb University and Becca Switzer, CEO of Roof Sales Mastery. Furthermore, you can also follow our Instagram and Facebook pages to keep up with everything we're doing!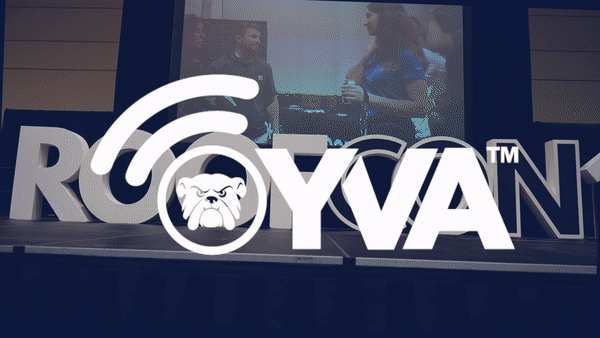 Will Your Virtual Adjuster See You There?
We're powered by Bulldog Adjusters and provide a unique approach to property damage insurance claims that focuses on communication. We specialize in residential insurance claims! Above all, our game-changing claims technology makes it easier than ever for roofers to grow their businesses! We help their sales teams sell more jobs and get on more roofs.
Our focus is on claims so that your focus can continue to be on roofing! We've settled thousands of claims across the company's lifespan resulting in the recovery of hundreds of millions of dollars. With nationwide coverage, we can help your clients no matter where they are!
Get Started Now! Take advantage of your FREE growth call + download the mobile claims app TODAY!
Related: Top 5 Things That You Need to Know About Insurance Companies to Conquer the Storm After a Hurricane